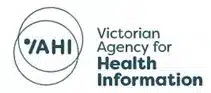 TKW Research, on behalf of the Department of Health, is currently conducting the 2023 Victorian Population Health Survey (VPHS) – a telephone survey using mobile phones. The survey is conducted annually and has been running since 2001.
You may have received a voicemail saying:
"I am calling from TKW Research in Seaford on behalf of the Victorian Department of Health. 
We are calling mobile phones to contact people living in Victoria, aged 18 and over, to conduct an important study about health and wellbeing issues.  The results will be used for policy, planning and research purposes, to improve the health of the Victorian population. 
Please call the Department on 1800 658 830 if you would like to schedule an appointment at a time that is convenient to you, otherwise we will try to call back at another time. Thank you."
About the Survey
The Victorian Population Health Survey gives an annual assessment of the health status and wellbeing of adults living in Victoria and provides key information about the health of the population such as smoking, exercise, healthy eating and mental health.
The Survey's findings will be used to inform evidence-based policy development and strategic planning across the Department of Health, other government departments, and the wider community.
If you decide to take part in the survey, you can choose not to answer a particular question if you do not wish to do so. You do not have to give a reason for not answering a question.
If you want more information on the survey, you can call the Department's hotline number on 1800 658 830 or visit their website here.
To learn more about how your data is kept confidential and safe, you can read TKW's privacy policy here, and the Health Department's privacy policy here, 
VPHS 2023 Frequently Asked Questions
Who is this survey being undertaken for?
The Victorian Population Health Survey is being conducted for the Victorian Agency for Health Information (VAHI), an administrative office in relation to the Department of Health and Human Services in Victoria.
What is the survey about?
The Victorian Population Health Survey is an ongoing source of information on the health of Victorians aged 18 years and over. Valuable information is collected about the health, lifestyles and well-being of Victorians.
Why should you participate in the survey?
It is vital that our sample represents all sectors of the Victorian population to gather an accurate picture of the attitudes, behaviours and health needs of your community. Feedback on these issues helps the Department put measures in place to plan for health system improvements. Your assistance will help the Department plan better health services in your community.
How did we get your telephone number?
The Australian Communications and Media Authority (ACMA) has granted TKW Research access to the Intergrated Public Number Database (IPND). The IPND is a record of most Australian phone numbers, including "silent" numbers. ACMA only grants researchers access to this list if they are conducting important public health research.
How long will the survey take?
The survey will take approximately 30 minutes to complete. We will be conducting the survey until the end of 2023 so arrangements can be made for you to participate at any time that is convenient for you.
Who will be asking me questions?
DBM has contracted TKW to conduct phone calls to administer the Victorian Population Health Survey. Remember, if they call you at a bad time, you can request a call back to take part in the questionnaire at a time that suits you. You can read more about TKW's privacy policy here.
Is the survey compulsory?
The survey is entirely voluntary, but your participation is important if the Department is to get accurate feedback on health status of Victorians.
Associations and Accreditation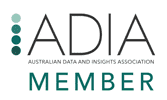 Ask us about your next study
Speak to one of our CATI experts to find out how quickly we can complete your study and get a competitive quote.