Privacy & Quality Compliance
Your trusted partner
Quality & Compliance
Quality Assurance: Quality is entrenched across all activities that we undertake at TKW Research Group, and this ensures that we work hard to ensure the quality and reliability of your research and data.
ISO 20252:2019: TKW Research Group has management frameworks in place that comply with the stringent requirements of AS ISO 20252:2019.
This international standard sets out the requirements of a quality management system for organisations conducting market, opinion and social research. It establishes the service requirements for both organisations and professionals conducting research in these fields. It requires senior management to be responsible for ensuring their organisations provide an exceptional level of quality control.
This standard also sets our requirements for the confidentiality of research, project documentation, training, outsourcing, and reviewing the effectiveness of the quality system as a whole.
For our clients, knowing that we're accredited to ISO 20252:2019 allows them to rest assured that our team are following processes that are at the highest standard within the industry – producing consistent, reliable and transparent products and services whilst reducing errors.
The Australia Data and Insights Association (ADIA) Privacy Code: Research released by the Australian Privacy Commissioner in 2013 found that 60% of Australians decided not to deal with an organisation because of concerns about privacy and 74% reported they were more concerned about providing information via the internet than they were two years earlier.
This is why in 2014, the Australian Data and Insights Association (ADIA), of which TKW Research Group is an active member, became the first organisation to introduce a registered privacy code under the Australian Privacy Principles.
The new code sets out how the Australian Privacy Principles (APPs) in the Privacy Act are to be applied and complied with by AIDA members in relation to the collection, retention, use, disclosure, and destruction of personal information in market and social research.
As a member of ADIA, we adhere to the Privacy (Market and Social Research) Privacy Code. This code governs the way in which personal information is collected, retained, used, disclosed and destroyed.
You can download a copy of the code here.
TKW Privacy Policy: The TKW Privacy Policy outlines how we collect your personal information, what we use it for, when we can disclose that information and to whom, and how the information is dealt with when it is no longer needed.
What our clients say about us
"Zoos Victoria have been working with TKW Research Group for seven years. They have been excellent in pinpointing our strengths and weaknesses in the Admissions and Retail areas of our business. Their unbiased mystery shopping results have enabled us to continually improve our sales and visitor experience front-line teams. Their service is always professional and prompt and I highly recommend using TKW Research Group for your mystery shopping research."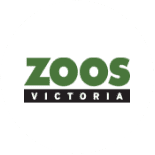 Eamonn Verberne
Zoos Victoria
Start understanding your market.
Discover how the TKW Research Group can empower your business with insightful data. Get in touch with our experts now.