TKW Health
Dedicated specialist healthcare research division of TKW Research Group.
TKW Health is the dedicated specialist healthcare research division of TKW Research Group.
With over 85,000 health related professional on our database, we provide our clients with access to all healthcare professionals and patients across all medical fields throughout Australia and New Zealand.
We help our clients understand the dynamics of the unique healthcare industry within our ANZ region.
We provide insight into the key challenging factors the healthcare industry is facing: rising costs, employee retention, product selection, education, increased competition and innovation.
Our Approach
Qualitative Research
Quality respondents for your Qualitative study
Transcripts & Content Analysis
Accurate and fast turnaround on all deliverables.
Focus Groups
We provide reliable respondents with a 95% show rate. We also have access to great locations across Australia.
Moderation
Our team of medical moderators have a vast amount of experience across the healthcare industry.
In-Depth Interviews
We take the time to work with our respondents to ensure actionable results.
Our Approach
Quantitative Research
We offer a plethora of quantitative studies to suit your goals
Patient Studies
We can use any of our methodologies to deliver results for your PRF Study.
Scripting / Hosting
We have an innovative approach and capacity for complex and mixed methodologies.
Healthcare Database
Utilising over 85,000 healthcare professionals, we penetrate deep into the heart of the Australian healthcare landscape.
Face-to-Face
In a physical sense, we deliver meaningful intelligence in bespoke campaigns to exceed client business goals.
Our Approach
We Reach the Audience You Need – Provide us the specs and we'll do the rest!
Dedicated healthcare leadership team with decades of medical market research experience.
A deep understanding of the special needs within the medical community.
Expertise in global studies providing access to the Australian and New Zealand markets.
The ability to recognise the difficulties involved in getting hold of the right doctor or specialist and tailor strategies to maximise response rates.
Expertise in presenting sensitive topics.
Highly knowledgeable in all methods of qualitative and quantitative research.
Mixed methodology recruitment experience; we are able to recruit samples from your own lists, our own database, social media, cold calling and advertising.
360 degree support collaborating with you from set up, through to fieldwork and the delivery of the final data.
Skilled data scientists to analyse the data and put together a comprehensive report of the findings.
We can manage the entire project including organising all required elements; scripting, expert moderators, venues, interviewers, products, diaries and incentives.
Who we work with
With a portfolio of clients in the pharmaceutical, Government, medical devise, market entry, local SMEs and patient satisfaction space we have built up a reputation as industry leaders by focusing on a deeper understanding of the healthcare industry through our range of solutions.
With specialised teams in both qualitative and quantitative healthcare market research, TKW Health is your premium partner.
What our clients say about us
"Zoos Victoria have been working with TKW Research Group for seven years. They have been excellent in pinpointing our strengths and weaknesses in the Admissions and Retail areas of our business. Their unbiased mystery shopping results have enabled us to continually improve our sales and visitor experience front-line teams. Their service is always professional and prompt and I highly recommend using TKW Research Group for your mystery shopping research."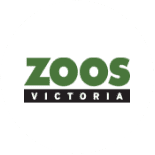 Eamonn Verberne
Zoos Victoria
Associations and Accreditation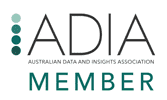 Australia's #1 Most Trusted Healthcare Data Collection & Recruitment Agency
If you're looking for healthcare research capabilties, you've found it. Specialising across the healthcare landscape, let us help you do what you do best – let us do the rest.