Face-to-face
A variety of data collection techniques to suit your needs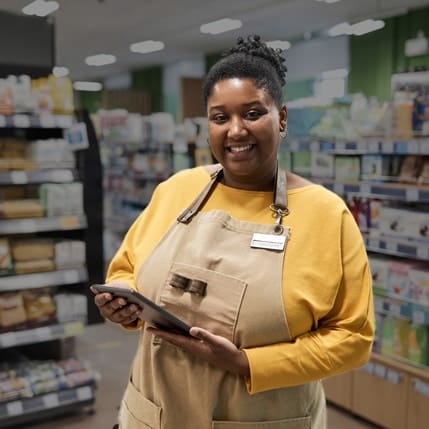 Customer Intercepts, Event Evaluation, Retail Audits & Product Testing
Do you want to know what customers really think? Ask them to their face and observe what they do.
Face-to-face research methodologies offer several key benefits:
Richer Data: Face-to-face interactions allow researchers to gather richer and more detailed data. They can observe non-verbal cues such as body language, facial expressions, and tone of voice, which can provide additional insights into participants' attitudes and feelings.
Flexibility: Face-to-face methodologies are adaptable. Researchers can probe deeper into responses, ask follow-up questions, and clarify any misunderstandings immediately.
Higher Response Rates: People are generally more likely to participate in face-to-face interviews than other types of research, leading to higher response rates.
Better Engagement: Face-to-face interaction can lead to better engagement, allowing for more in-depth and meaningful conversations.
Immediate Feedback: In face-to-face research, feedback is immediate, which can help guide the direction of the conversation or interview in real-time.
TKW Research Group's Face-to-Face Services
TKW Research Group has teams of experienced interviewers, facilitators, and auditors available across Australia and New Zealand to talk to your customers and attendees on the spot and conduct face-to-face studies.
"Zoos Victoria have been working with TKW Research Group for seven years. They have been excellent in pinpointing our strengths and weaknesses in the Admissions and Retail areas of our business. Their unbiased mystery shopping results have enabled us to continually improve our sales and visitor experience front-line teams. Their service is always professional and prompt and I highly recommend using TKW Research Group for your mystery shopping research."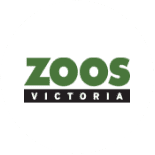 Eamonn Verberne
Zoos Victoria
Customer Intercepts
Do you want to know what customers really think? Ask them to their face.
Face-to-face interviewing often called customer intercepts, is a survey method that is utilised when a specific target population is involved. The purpose of conducting such a survey is to explore more fully people's responses and gather more and insightful information. It is used to gather valuable data immediately after a subject has experienced a product or service.
Intercepts are used to probe the answers of the respondents and at the same time, to observe the behavior of the respondents, either individually or as a group.
High Response Rates
One of the main reasons why researchers achieve good response rates through this method is the face-to-face nature of the intercept survey. Unlike administering online questionnaires, people are more likely to readily answer live questions about the subject (for instance, a product or service) simply because they can actually experience, see, touch, hear or even taste the product.
More Accurate Representation
With face-to-face interviewing you can be absolutely sure that the person you are talking to is the person doing the survey (is at the location and is the age and gender required) and has experienced the transaction or event you are investigating. There is no doubt!
Also, you are talking to them in-the-moment, that is, they have just completed the experience you are testing or they are in the midst of it. They do not have to recall it, it is contemporaneous. This means that the accuracy of the research feedback is absolute, a very precious thing.
Better Observation of Behaviour
Market researchers can benefit from intercept surveying because it presents a greater opportunity to observe the attitude and behaviour of the respondents / consumers toward a product/service. This can be recorded on the tablet device and used to clearly illustrate consumer attitudes beyond mere words.
Face to face customer intercepts are perfect for capturing RAW and unfiltered information. This information is vital to understand the uncensored opinion of your product or service.
Customer intercepts work best when combined with other in store methodologies such as retail audits including observations and counts.
Event Evaluation
Make the most of your event spend by evaluating the experience live on the ground.
Event evaluation is the process of assessing the successfulness of an event held by an organisation. The evaluation should also explore the areas for improvement and should measure the event across a range of key metrics important to the organisation and stakeholders.
Types of Events
New Year, Christmas, Etc
Art and Gallery exhibitions
Touring, visiting exhibitions
Community events such as festivals presented by city councils
Fashion galas
Music festivals
Gaming events
Product launches
Conferences
Festivals run by city councils
Live Theatre
Fund Raising Events
Why do it?
Assess visitor / customer experience and satisfaction
Target areas for improvement
Plan for Future funding and future needs
Assess the successfulness of each aspect of the event. i.e. entertainment, presenters, brands, transport, food & beverage
Understand the target market. Who attended the event and what are their demographics?
Benchmark against competitors
To test price tolerance
Ergonomic impact
How it is done – the typical process and the technology used
The first step is to define the objectives of the evaluation, what do you want and need to measure? Then a survey is developed to measure these objectives and programmed into a collection tool. For events, tablets are ideal as they can easily be hand held and the screen can be both hidden from and shared with the visitor at different stages of the questionnaire to measure awareness and brand recall. The tablets are a sleek and seamless fit into the atmosphere of the event. Once your event is completed the research consultant will deliver you a custom data file or table set to start evaluating your event.
Three Things to Avoid
Misleading your visitors, be transparent about how the data we collect will be used and assure the participants of strict privacy guidelines.
Don't be defensive – constructive criticism from visitors will generate learnings and highlight areas for improvement at your next event.
Putting pressure on visitors to give feedback. While it is ideal for all visitors to be willing to participate in research some will not want to for various reasons. It is important to set realistic research targets and to ensure the experience of visitors is not compromised by their decision not to participate in the research.
Four Things that will make it work well
Know your target – Who should be included in your study and who should be excluded? Full fee payers, pre booked tour groups? Will there be overseas visitors that need a survey in their native language.
Be Agile – Events involve many moving parts and they don't always go to plan be prepared to adapt to changing conditions and adapt how the evaluation needs to change to suitably measure the outcomes of the event.from visitors will generate learnings and highlight areas for improvement at your next event.
Offer Further Engagement – Event visitors often want to know more about the event and the organisation running it. Offer a take away such as a Brochure, sign up to e news, social media sharing or a future gig guide where visitors can engage with your brand and share their experiences with friends and family.
Have the right event staff – The evaluation staff you engage should understand your objectives and have the skillset and attitude to engage your visitors to gain key insights into your events.
Retail Audits
Accurately measure your in-store success by observing the retail environment in real time.
Retail audits are sometimes overlooked in shopper research. We know that what shoppers 'say' is not always what shoppers 'do'. In-store decisions are frequently instantaneous – shoppers often do not actually know and understand how and why they made a certain decision in regards to their purchase, or in some cases, lack of purchase. These important decisions are largely driven by what they see and experience whilst they move through the aisles.
Whilst face to face customer interviews capture valuable data from the shopper as they share their thoughts and attitudes towards certain brands and categories, their motivations and behaviours are often at odds when compared to the actual transaction. To uncover the actual path to purchase, retail audits are required to accompany the interview. This provides a holistic view of the customer experience, plans and perceptions. It also captures important insight into the environmental factors that can impact the interview results.
Store entry and exit counts on the hour
Merchandise category counts
Aisle entry and exit counts
Category, aisle and store mapping
Shopper observations to capture a snapshot of that shopper's movements. It can include recording information such as:

Do they have a trolley, basket or nothing at all? This helps establish if this is a main grocery shop, top-up shop or quick pick-up?
Do they have a shopping list
Estimated age
Gender counts
Who they are shopping with
Time of day
Identifying any key items in the trolley or basket
The Approach
The best way to approach a fully inclusive program is to ensure it is fully customised to meet your requirements. A suggested plan needs to be established to map out the best way to successfully achieve your objectives, budget and parameters. The goal is to capture the full shopper experience, which really should include full retail audits to accompany the interviews.
Program Design
Define key influencers to customer behaviour
Identify the importance of store offerings
Understand the impact of category and store layout
Determine the impact of point of sale material and visual stimuli
Provide you with a thorough understanding of your customer's behaviour both in and out of the store environment
Latest Technology
You need to utilise an innovative and up to date technology platform to capture this data, which removes the need for slow and inaccurate paper based observations and counts. Conducting the audits on a tablet with such a platform allows the interviewer to capture the data concisely and accurately and have it uploaded live. Features such as GPS geo tagging are an important aspect for programs like this to validate the data on the ground.
Consistency is key
To ensure a bespoke retail audit program is a success, there needs to be clear guidelines and structure around every hour in field. Random spot checks and validations are required to ensure the data collected is accurate and robust. Consistency is everything when working on these audits. The way in which the data is recorded, the times within each hour that each audit feature is recorded, as well as the way in which it is collected is critical to ensure the overall project is successful.
Don't fall for inferior CX programs
The biggest and most fundamental mistake that researchers make when conducting shopper research is to ignore the retail audit. They are sometimes ignored because they can be complex, confusing and daunting in field. When the audits are not completed by experienced interviewers, they can actually detract from the research, rather than add to the insightfulness of the data. So the critical first step is to select the right partner to run your program.
Product Testing
Face-to-face product testing can provide immediate feedback on a product's performance.
Product testing in market research is a vital process that offers numerous benefits. Firstly, it ensures quality assurance by identifying and rectifying any defects or performance issues before the product reaches the market.
Secondly, it gathers valuable customer feedback, enabling researchers to understand user preferences, needs, and expectations. This feedback helps in fine-tuning the product design and features, aligning them with customer expectations.
Thirdly, product testing helps validate the market potential and viability of a product by assessing customer interest, demand, and purchase intent. This information aids in making informed decisions about product launch, pricing, and marketing strategies.
Additionally, product testing provides insights into competitors' offerings, allowing businesses to identify strengths, weaknesses, and unique selling points. Lastly, product testing facilitates iterative improvements by incorporating customer feedback and continually refining the product. Ultimately, product testing enhances the chances of market success, customer satisfaction, and business growth.
Associations and Accreditation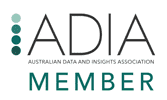 Ask us about your next study
Speak to one of our market research experts to find out how quickly we can complete your study and get a competitive quote.