Market research data collection specialist
Welcome to TKW Research Group, Australia's largest and most trusted market research data collection agency.

We collect data and transform it into meaningful insight
TKW Research Group is one of the largest independently owned data collection agencies in Australia and New Zealand

TKW Research, on behalf of the Department of Health, is currently conducting the 2023 Victorian Population Health Survey (VPHS) – a telephone survey using mobile phones.
We're Australia's leading independent data collection agency
Empowering your market research insights by collecting the right data in the right way
TKW Research Group is Australia's premier data collection agency. With a strong reputation and expertise in diverse industries, we are the trusted partner for market research consultancies, government entities, businesses and commercial organisations, and academic institutions. Specialising in quantitative and qualitative data collection methods, our experienced team delivers accurate and actionable data. Empower your decision-making with timely insights from TKW Research Group.
You will be in good company






Who we are
TKW Research Group is Australia's leading data collection agency.
We've built a reputation by consistently delivering data collection and recruitment services on budget, on time, and on spec. TKW Research Group is Australia's most trusted research data collection and recruitment organisation. We use the latest technology to collect high quality, in depth data for market research and stakeholder consultation. This ensures our research partners enjoy efficient, engaging, and ethical access to respondents.
500+
Experienced Interviewers
Our model of providing outsourced data collection is not only highly cost-effective but also renowned for its superior quality. This combination has made us a preferred choice for many of leading research providers, not only within Australia but also on a global scale.
4
APAC Locations
We conduct studies from our centres in Melbourne, Sydney, Auckland, and Fiji.
25+
Years Experience
Since 1997, we have continuously refined our survey strategies, enabling our clients to take advantage of the knowledge we've accumulated from past projects.
Why work with us
We help you see through the confusion and truly understand your market data.
01. Data collection is what we do
Your brand is more likely to succeed when built on a foundation of accurate insights and an understanding of the real people that make up your consumer base. We customise our approach to meet your objectives, deadlines and budget to give you real insights that make a real difference.
Our Qualitative and Quantitative solutions help you to tap into people's behaviours and motivations:
Understand what people are doing, thinking and feeling
See and experience the shopper journey through their eyes
Engage and create with your customers
Get close to real people using proven techniques including groups, workshops, depths and hangouts
Develop and refine ideas through groups and workshops
02. Qualitative research that gets to the heart of the challenge
We love people! We love to explore what makes them tick, and we do this by spending time with them in all kinds of contexts to observe, chat, probe, hang out and uncover their thoughts and opinions. We ask them questions to capture details about their life and understand what makes them tick.
People's idiosyncrasies fascinate us and there is an inherent nosiness in what we do. We design our Qualitative research solutions with the aim of collecting data, in whatever manner is best suited, in order to understand what people's attitudes and actions mean. Why do they hold these beliefs? Why do they do what they do?
By collecting the appropriate data we strive to look for truths that have strategic implications for your brand or business. We deliver quality respondents on spec, on budget and on time. Our expert moderators can provide you with the best quality responses for focus groups, depth interviews, ethnographic immersions, observations and in-store interviews.
03. Quantitative research that's more than just number crunching
Our quantitative team love drawing insights from complex data sets, and we do this by professionally surveying a representative sample over the phone, over the web, or in person. Whether you're after a quick snapshot or more in depth data, we can customise a CATI, WATI or Face to Face solution to meet your needs. Our face to face teams are experts at intercepts, mystery shopping, observations, major events research and they're comfortable in any location. They can use the latest tablet technology to collect responses or old fashioned pen and paper when the need arises. Our team is passionate about deciphering what the numbers really mean.
What our clients say about us
"Bridgestone Select implemented face-to-face mystery shopping at all of our Bridgestone Select stores. My CX offered an easy to use solution, delivering us an outcome with minimal fuss and the ability to adjust the program at short notice."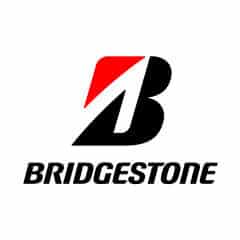 Adam Trembath
Bridgestone Select
"Zoos Victoria have been working with TKW Research Group for seven years. They have been excellent in pinpointing our strengths and weaknesses in the Admissions and Retail areas of our business. Their unbiased mystery shopping results have enabled us to continually improve our sales and visitor experience front-line teams. Their service is always professional and prompt and I highly recommend using TKW Research Group for your mystery shopping research."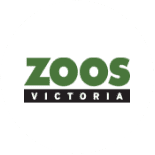 Eamonn Verberne
Zoos Victoria
"Congratulations from us all on such a stellar job smashing the target at the State Library. You exceed the target every time! We all really appreciate this – please pass on our collective thanks to the team."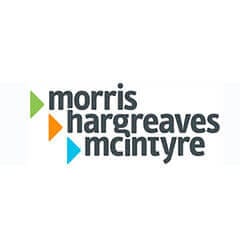 Lucy Shorrocks
Morris Hargraves McIntyre
Start understanding your market.
Discover how TKW Research Group can empower your business with insightful data. Get in touch with our experts now.