The specialist mystery shopping division of TKW Research Group
What is Mystery Shopping?
My CX is the mystery shopping division of TKW Research Group. Use our eyes and ears to discover how your staff interact with your customers. Our mystery shoppers work can evaluate your service across all industries and channels – any way a customer can interact with your brand.
Keep your customers coming back for more with unrivalled insights that will empower exceptional customer experiences. Every year thousands of companies pay mystery shoppers to go into their stores and conduct secret shops to help the company get better at what it does. Mystery shoppers give an unbiased customer response to their experience.
The information they provide to the company can then be used to help the company improve what it does in the future. It doesn't matter what type of business it is, our mystery shoppers work across all industries. If a company deals directly with customers or clients, mystery shoppers can help to give insight as to how to improve their service and increase sales.
Customer Satisfaction and Experience
Many companies wonder what customers think when they walk into their stores, go through the purchasing process and leave with the items they purchased. Mystery shopping gives a company an inside look into the customer experience and provides it with a way to gauge customer satisfaction. This is extremely important when trying to find ways to innovate and grow a company's customer base. Without the reports that mystery shoppers submit, companies would be missing out on important information about their business and they would have less of an idea as to how to improve.
Onsite Mystery Shopping:
Our consultants will design and implement a thorough mystery shopping program that meets your specific needs and objectives. We will work with you to select the most appropriate locations, target markets and products/services to be mystery shopped by our evaluators. Our onsite mystery shoppers will provide detailed reports on their experience, complete with photos and video footage, which can be accessed via our online portal.
Digital Mystery Shopping:
Customer experiences are no longer confined to the four walls of your business. They extend to how your customers interact with you online. Our digital mystery shopping services can assist you in improving your online customer experience while also protecting your company's reputation. Our experts will create a unique program to fit your specific requirements and goals, and our evaluators will provide comprehensive reports on their experience.
Telephone Mystery Shopping:
In today's digital world, it's easy to forget the importance of good old-fashioned customer service over the phone. But telephone customer service is still a vital part of doing business, and it can have a significant impact on your bottom line. My CX provides a full phone mystery shopping service to assist you in improving your telephone customer service.
Benchmarking:
When an organisation wants to embark on improving its CX performance they often begin by establishing a Benchmarking process by doing an initial, detailed mystery shop of key performance indicators across the company. This sets the Benchmark for future KPI measurement.
Competitor Analysis:
Why are people choosing your competitors over yours? What can you do to make your business more appealing as an option for potential customers in a crowded marketplace? Our Competitor Mystery Shopping services provide valuable insights into what's happening within your marketplace using modern methodologies, technologies and practices within our industry so that together we may develop a plan forward - one which will ensure success both now AND in the future.
"Zoos Victoria have been working with TKW Research Group for seven years. They have been excellent in pinpointing our strengths and weaknesses in the Admissions and Retail areas of our business. Their unbiased mystery shopping results have enabled us to continually improve our sales and visitor experience front-line teams. Their service is always professional and prompt and I highly recommend using TKW Research Group for your mystery shopping research."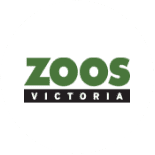 Eamonn Verberne
Zoos Victoria
"Bridgestone Select implemented face-to-face mystery shopping at all of our Bridgestone Select stores. My CX offered an easy to use solution, delivering us an outcome with minimal fuss and the ability to adjust the program at short notice."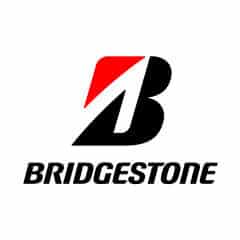 Adam Trembath
Bridgestone Select
"Congratulations from us all on such a stellar job smashing the target at the State Library. You exceed the target every time! We all really appreciate this – please pass on our collective thanks to the team."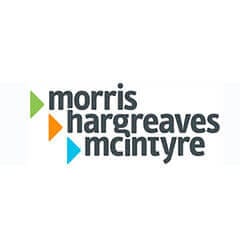 Lucy Shorrocks
Morris Hargraves McIntyre
Associations and Accreditation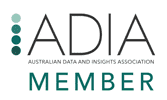 Ask us about your next study
Visit the
MyCX website
and speak to one of our mystery shopping experts to measure and improve your CX.